Alternative Equipment Exercises
---
Directions: Perform my Dynamic Warm-Up exercises at "beginning" of workout for maximum benefit and improvement.
Pick a safe level; never be unsafe or exceed your capacity to "control" your body!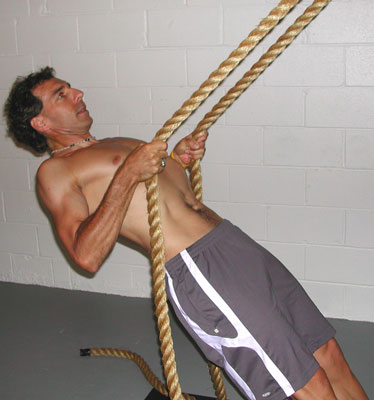 You don't need expensive equipment to get a great workout! Check out sections below
for creative workouts you can do at the park, in your basement, or backyard.
Ankle Bands: Fix Your Hips & Knees for Three Bucks!
Assisted Stretching Devices:
Foam Pads
Reebok Core Board
Tennis Balls
*Note: These exercises are intended for "normal healthy" individuals and many are only intended for competitive athletes.
If you have an injury, or abnormal pain is present, see your physician or a certified physical therapist before continuing your exercises.
RonJones.Org | Back to BodyXercise Library | Site Map
(Updated 2.30.08)