Ron Jones, MS-LLC
Corporate Wellcoaching
---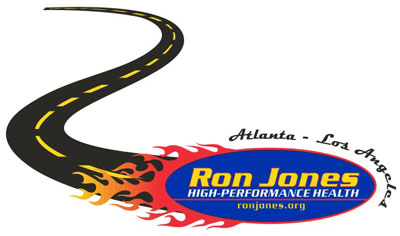 Think Root Cause. Act Prevention.
Ron Jones is a licensed Corporate Wellcoach living in Atlanta with operations in Atlanta and Los Angeles. Ron holds a MS in Kinesiology, BA in PE/English Literature, and professional secondary teaching credential in PE/English/Health Science. He is certified by the American College of Sports Medicine as a Health/Fitness Instructor with over a decade of performance history Moving America Well.
Ron has worked with all populations from youth to seniors and from athletes to corporate employees and specializes in wellness for industrial companies both large and small to support their existing processes like Behavior Based Safety, LEAN, RCFA, and Six Sigma.
NOW is the time to invest in wellness and prevention to
save health care costs and improve profits tomorrow!

Corporate Testimonials

Contact Ron Jones

More About "Coach RJ"
Corporate Wellness Services:
Culture Shift Coaching-The Path to Prevention

Environmental Health & Safety Operations Support

Injury Prevention Focus

Lunch & Learn "Health Bites"

Wellness Workshops

Ergonomic Support

Company Newsletter Health Articles

One-on-One Wellness Coaching

Phone Consultations

Personal Fitness Training

Small Group Fitness Training

Small Group Wellness Coaching/Weight Loss

Special Programs & Activities As Requested
Presentation Topic Samples:
Achieving Permanent Weight Loss

Back Injury Prevention & Training

Culture Change for Wellness

Dynamic Warm-Up Training

Mental Skills Training for Safety

Mental Skills Training for Exercise & Sport

MRSA Staph Bacteria Risk Management

Shoulder Injury Prevention & Training

Stress Management Through Wellness

Special Topics By Request
Corporate & Organization Clients:
RonJones.Org | Back to Coach & Train | Site Map
(Updated 9.16.08)