Dual-Energy X-Ray (DEXA) Assessment
---
"Do you know what's inside?"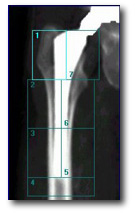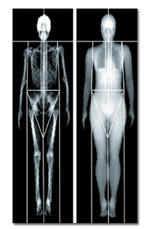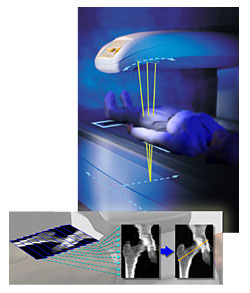 I just had a DEXA Body Scan to check my bone mass density (BMD) and body fat (BF). DEXA is new cutting edge technology with a high degree of accuracy. Knowing your BMD and BF is not useless information! If you have a BMD problem you need to know--NOW! Bone degeneration can be devastating beyond the "normal" amount of reabsorption that we all go through with aging. Knowing about problems today can save pain and dysfunction tomorrow. Secondly, having an accurate body fat % is also useful for managing your personal wellness program. I had excellent BMD in all regions of my body and an overall body fat of 7.9%. To see the actual DEXA scan of my body and reports and the "regional differences" in my body, click links below:

My Bone Mass Density

My Body Fat

My "Regional Comparison" Bone Mass Density & Body Fat
What is a DEXA body scan?
Dual energy X-ray absorptiometry (DEXA). DEXA uses two different X-ray beams. The amounts of each X-ray beam that is blocked by bone and soft tissue are compared to estimate the bone density. DEXA is the most accurate method for measuring BMD. It is fast and uses very low doses of radiation. DEXA measures BMD on bones of the spine and hip. Under good conditions, DEXA can measure as little as 2% of bone loss per year. (Source: WebMD.Com)
How much does a DEXA body scan cost?
Learn More About DEXA Body Scans:
(Updated 6.15.10)