Candas--My "Fitness Goddess" Wife
---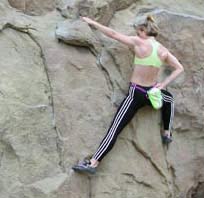 Candas E. Klosowski-Jones, BS, MA, RKC
Candas is from Tulsa, OK. She is currently a professional fitness instructor doing corporate wellness and small group or private instruction. Prior to fitness, Candas was a Program Specialist where she operated a Healthy Start State Grant Program for a large California school district and worked part-time for the Kern County Superintendent of Schools as a curriculum writer/service-learning teacher. Candas is a certified RKC Russian Kettlebell Instructor, Certified ACE Personal Trainer, Certified Schwinn Spin Instructor, Level I U.S. Swimming coach, and professional snow skiing instructor specializing in child instruction. View Candas' Kettlebell and Fitness Schedule. She's teaching in Southern California.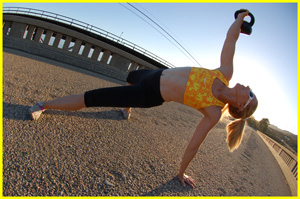 Candas earned her BS in Science in Communication at the University of Utah along with studying and performing at the professional ballet company Ballet West. She moved to Pasadena, CA after graduation and began a career in video and TV production as a producer and writer. After eight years in the corporate world, Candas tried teaching physical education part-time for the South Pasadena School District and enjoyed working in education. Candas then returned to school and earned her graduate MA in Elementary Education at Tulsa University where she was Kappa Delta Pi (Academic Honorary Education Society) and Phi Kappa Phi (Academic Honor Society).
In 1999, Candas' environmental curriculum "Branches of Literacy" was personally recognized by California Superintendent of Schools Delaine Easton. The interactive curriculum was organized into classroom lessons and culminated in a student-designed public skit presentation at a local park. The project educated inner-city children on the important health and aesthetic benefits of trees. Superintendent Easton submitted Candas' curriculum and it was published nationally.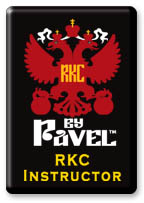 Outside of education and fitness instruction, Candas enjoys our twins Ronnie and Cade and a multitude of physical fitness activities such as: bicycling (road, mountain, and indoor), running, strength conditioning, rock climbing, surfing, yoga, kick boxing, hiking and backpacking, swimming, skiing, snow shoeing, and more!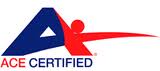 In other "leisure" time, Candas enjoys music, bead making, raisin-cinnamon bagels, chocolate, and "lizarding" outside in the warm California sunshine.
RonJones.Org | Back to Personal | Site Map
(Updated 12.10.10)