Obesity Trends--STOP the Madness!
"The prevalence of overweight adolescents 12-19 has nearly tripled in the past two decades."
--U.S. Surgeon General, December 2002
For those of you that have not seen the CDC slide show data on obesity trends, please view below. For those of you that don't think quality physical education and activity programs are important in our schools—think again. Today's kids are the first generation of Americans predicted to NOT outlive their parents...what an absolute tragedy.
"15% of American youth 6-19 are now overweight."
--Centers for Disease Control, December 2002
"In California, 26.5% of all children are overweight and 39.6% of all children are unfit."
--California Center for Public Health Advocacy
I am outraged at children's lives being ruined by an epidemic of obesity, fast food, junk food, and lack of physical activity. It's time to get politically active to promote and support preventative health programs in this country! I'm doing everything I can to promote health, fitness, and America's future--what are you doing?
Invest in our future—invest in physical activity and health…TODAY!!!
In fitness and health,
Ron Jones, MS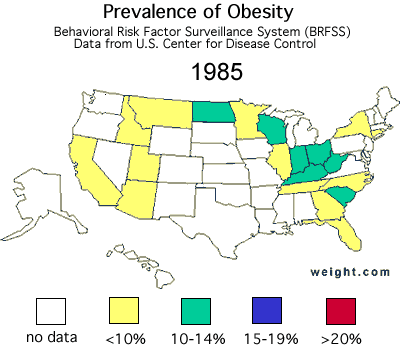 "Anyone can die. You have to work at living."
--Jack La Lanne, Fitness Pioneer
"Child obesity is child abuse."
--Ron Jones, Child Health Advocate

Visit my Child Obesity Section
RonJones.Org | Back to Current Comments | Site Map
(Updated 1-12-04)