Southwest ACSM Annual Meeting 2002
Las Vegas, NV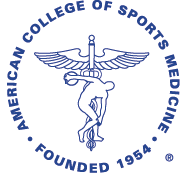 Las Vegas is an interesting place for a "health and fitness" meeting! How ironic that over 500 students, professors, and industry professionals spent three days sucking in cigarette smoke while learning about health...while of course seeing the absolute gluttony and sloth of Vegas to and from the hotel rooms every day.
Despite Las Vegas NOT being a place I like to visit, the meeting was really good. I had the opportunity to hear many famous research educators present on various topics. This meeting was also a great opportunity to network and meet people from around the country. I particularly enjoyed hearing and meeting Dr. Len Kravitz from University of New Mexico and Dr. Donna Allen from Emporia State University in Kansas. Dr. Kravitz presented on "The History of Fitness." He was interested in my recent work on the historical aspects of Muscle Beach; I hope to collaborate with Dr. Kravitz as he does some future research on body building. Dr. Allen was awesome! She is an accomplished cyclist and formerly tried out for the US Olympic Cycling Team. Dr. Allen presented on "Creating New Visions for Individual and Social Change Through Health Behavior Theory and Practice." I was fortunate to hang out with Dr. Allen and her student assistant Natalie one evening. We spent a couple of hours talking about bikes and health; it was fun. Both Dr. Allen and Dr. Kravitz are great presenters. I really enjoyed hearing and speaking with them.
Going to professional meetings is very important for me. I always learn a great deal and meet some wonderful health and fitness people from around the country. This meeting was more academic than the annual ACSM Health/Fitness Summit I usually attend, but nonetheless, the Southwest ACSM Annual Meeting was a good experience--even though it was in Las Vegas!
Here are a few other presentations I attended in addition to the above:
Movement Training and Exercise Specificity (Dr. R. Clark, Cal Poly SLO)

Physical Activity: How Much is Enough? (Dr. E. Howley, Univ. of Tennessee)

Effect of Proprioceptive Training on Balance & Locomotion (Cal Poly, SLO Kinesiology Dept.)

What Price a Martian? Human Limits to Exploring the Red Planet (Dr. J Pawelczyk, Penn State)

Innovations of the USOC Sport Science & Technology Group at the 2002 Winter Olympics (Dr. L. Wilber, USOC)

Technological & Biomechanical Innovations of the USOC Sport Science & Technology Group at the 2002 Winter Olympics (Dr. T. Porter, USOC)

Innovations in the Fight Against Doping (Dr. L. Bowers, US Anti-Doping Agency)

Product Expo

Poster Sessions