Youth Health & Fitness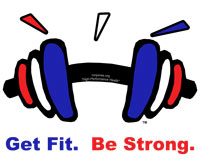 "The youth of a nation are the trustees of posterity."
--Benjamin Disraeli
This site is under construction but will be the most important section on my website. The youth of America are in danger. They are overweight, obese, and unfit to take this nation into the next millennium. We are killing our children with fast food and lack of physical activity. Check back to find out how YOU can help get our kids more fit and healthy...before it's too late!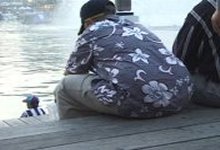 Fast Food Indulgence & Lack of Activity=Unhealthy Bodies
So Let's Get Moving!
"Child obesity is child abuse."
-Ron Jones, Child Health Advocate
Youth Fitness Related Web Sites

For obesity-specific information, visit my new section on Child Obesity.

Check out the new BAM! Health Website (Body & Mind) for youth created by the Centers for Disease Control.

Great Children's Fitness Books

Youth Sportsmanship:
"We must live our lives in such a way that our children, and their children after them,
will form a natural and lasting commitment to the vigorous life.
Only in this way can we be assured that the spirit and strength of American will be constantly replenished."
--President John F. Kennedy, U.S. Official Physical Fitness Program Booklet, 1963
RonJones.Org | Back to Health & Fitness | Back to Weblinks | Site Map
(Updated 12-10-04)