Kid Fitness Books & DVDs
---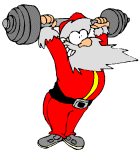 I am recommending these books because they emphasize lifetime fitness and health rather than "organized sport" programs. I have nothing against sports; I'm an athlete myself. However, with younger children simple fitness activities that can be enjoyed should be emphasized as many children do not care for "sports" but will do great in a "fitness fun" activity. Allow children to move freely without high-pressure intensity and you'll be amazed at how much they enjoy dynamic human movement--and hopefully for life! --RJ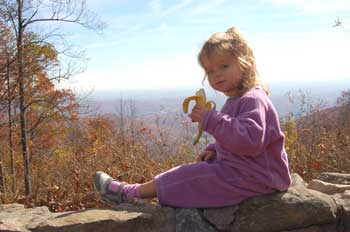 "The youth of a nation are the trustees of posterity."
--Benjamin Disraeli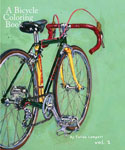 A Bicycle Coloring Book by Taliah Lempert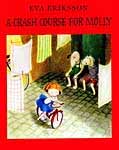 A Crash Course For Molly by Eva Eriksson

Babar's YOGA for Elephants by Laurent de Brunhoff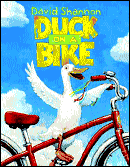 Duck On A Bike by David Shannon

Fast Food by Saxton Freymann & Joost Elffers
Fast Food as it should be--HEALTHY!!! When you see piles of veggies lying sedately around the corner store, you'd never guess all that produce really wants to go, go, GO! Transformed basking berries and lazy legumes into vehicles of every size and speed.


Franklin Rides A Bike by Paulette Bourgeois
At the beginning of spring, Franklin and all his friends have training wheels on their bikes. But soon Franklin is the only one who can't ride without them. Every time he tries he falls down, and he's beginning to get discouraged. His mom finally convinces him to keep with it, and Franklin finally rides on his own.

From Head to Toe by Eric Carle

His Finest Hour by David Neuhaus
Ralph, hoping to impress the local bicycle racing team, uses his secret rocket engine in a race against his friend Dudley, but afterwards only Dudley is asked to join the team. While this book is about racing rather than recreational fitness, I decided to include it in my recommendations because it teaches a lesson of good sportsmanship.

Marcel Moves Mountains! by Jeff Lappin

Mike and the Bike by Michael Ward
A boy's bike adventures evading dinosaurs, pedaling through Paris, and winning a bike all while wearing his helmet (even when in bed!). Includes CD with Phil Liggett narration plus seven songs composed and performed by author and his six-year old son.

My First Body Board Book by Dorling Kindersley Publishing
A wonderful Anatomy 101/Toddler book that teaches body parts, body functions, and body awareness like: eat, crawl, legs, feet, hair, face, hands, tongue, and eyes.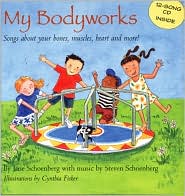 My Bodyworks by Jane Shoenberg
Human anatomy with a beat. Not so much an independent work as a hardcover illustrated lyrics sheet for the accompanying CD, this features the verses to a dozen catchy, mid-tempo songs printed opposite simply drawn scenes of sunny-faced, active-looking children, mostly at play. The topics range from teeth to bones, breathing to passing gas.

Pooh's Little Fitness Book by Ernest Shepard
Pooh does strength conditioning, aerobics, flexibility, and relaxation!

Simon Makes Waves! by Jeff Lappin

The Cheerios Play Book by Lee Wade
On every page, there are pictures that need to be completed by adding Cheerios to just the right places. (No milk, please!) Teddies need Cheerios buttons, mice need Cheerios glasses, and fish need Cheerios bubbles. Pages are recessed to help children successfully place their own dry cereal pieces within the scenes. Healthy low-fat and high-fiber interactive fun that toddlers will love! (Also see other "Cheerios" books by Lee Wade)

Yoga Fit Kids! by YogaFit.Com
A YogaFit work out especially for KIDS! This interactive 30-minute DVD playfully engages children ages 4-10 in learning over 20 yoga poses and breathing activities. This DVD builds strong & healthy bodies, balances emotions, calms the nerves, clears the mind, enhances focus, and improves self esteem. A great user-friendly yoga experience that makes yoga fun for kids--and healthy too!

RunningMovies.Com

See My Other Healthy Gift Recommendations!
RonJones.Org | Back to Youth Health & Fitness | Site Map
(Updated 11.30.12)