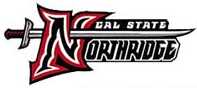 Balance Training for Fall Prevention Project
(KIN 645/Seminar in Biomechanics)
---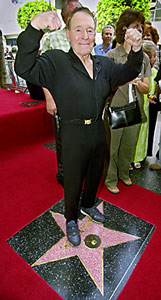 "It's never too late to take care of your body...I don't care if you're 90 years old--it's never too late."
Jack La Lanne at age 87, January 2002
This community project is a class assignment for KIN 645/Seminar in Biomechanics at the CSU, Northridge Graduate Kinesiology Program. The graduate students responsible for this project are Aerin Alexander, Ron Jones, and Cara Tubbs. The graduate advisor and KIN 645 professor is Dr. William Whiting.
Project Objectives: To prevent falls and fall injuries and promote healthy and functional Activities of Daily Living in Senior adult populations.
Our Project Materials
Balance Project Handouts: *(PDF only)
Balance Web Pages:
Notice: The information provided on this site is not a substitute for a physical examination by a professional health-care provider. The Balance Training for Fall Prevention Workshop exercises are designed for normally healthy adult populations. You should always seek medical approval from a physician or medical professional before beginning or increasing the intensity of any exercise program.
All the exercises above are designed to be performed after the consent of your physician and under the supervision of a certified professional trainer, physical therapist, or equivalent as directed by your physician. If you have any questions regarding your ability to perform physical exercises, please seek the advise of your physician or equivalent medical professional.
RonJones.Org | Back to Top | CSUN | Seniors | Site Map
(Updated 12.9.07)